[ad_1]

If you are planning your next family vacation, romantic gateway or business trip, consider Dakota Dunes Resort as your future destination. With great recreational facilities and numerous cultural activities, this venue ranks among the top native casinos in Canada. Keep reading to discover more about the casino, hotel, restaurant, golf course, and other exciting aspects of this magical place.
Whitecap First Nation – Modern & Progressive Community
The Whitecap Dakota First Nation (WDFN) is located just 26 kilometres south of Saskatoon, a charming city in Saskatchewan, Canada. With their hard efforts and modern vision, the members of this community have managed to preserve the Dakota culture by implementing their long-established traditions in their nation-building agenda.
One of the main goals of the WDFN community is to create a premier tourism resort where people can indulge in the local culture and experience the welcoming atmosphere of the Dakota people. This concept has resulted in the development of the Dakota Dunes Casino, the Dakota Dunes Golf Links, the Dakota Dunes Resort, as well as other recreational facilities.
Dakota Dunes Casino Hotel – Magnificent Resort & Great Amenities
The Dakota Dunes Hotel is the latest venue built as a complement to the existing Dakota Dunes Casino. The complex comprises a hotel, restaurant, lounge, and other fancy amenities. In the table below, we have outlined the
| | |
| --- | --- |
| 🏢 Foundation | 2020 |
| 🗺️ Location | 203 Dakota Dunes Way, Whitecap, SK S7K 2L2 |
| ☎️ Phone Number | 1-833-987-1888 |
| 🛏️ Accommodation | 155 guest rooms and suites |
| 🧖 Pool | Yes |
| 🏋️ Gym | Yes |
| 🍴 Restaurant | Yes |
| 🤝🏻 Meeting Space | Yes |
| 🍸 Bar | No |
| 🛍️ Shop | Yes |
| 📅 Events | Yes |
| ℹ️ Offical Website | https://www.dakotadunesresort.com/index.php |
The resort is located in the Dakota Unceded Territory, which is a unique scenic location with a magnificent view over the dunes and a tranquil atmosphere. By coming here, you can indulge in the cultural habitat of the locals and enjoy their hospitality and warm welcome. Book one of the stylish rooms or suites and enjoy the deluxe amenities that you will find inside.
If you want to unwind and relax, don't hesitate to try out the indoor rooftop pool or hot tub while admiring the spectacular views of the South Saskatchewan River Valley. In addition, you can also take advantage of a luxurious spa experience with hand or stone massage. The resort also features a fitness centre, meeting space, a lobby market, and a gift shop.
Dakota Dunes Casino – Top-Notch Entertainment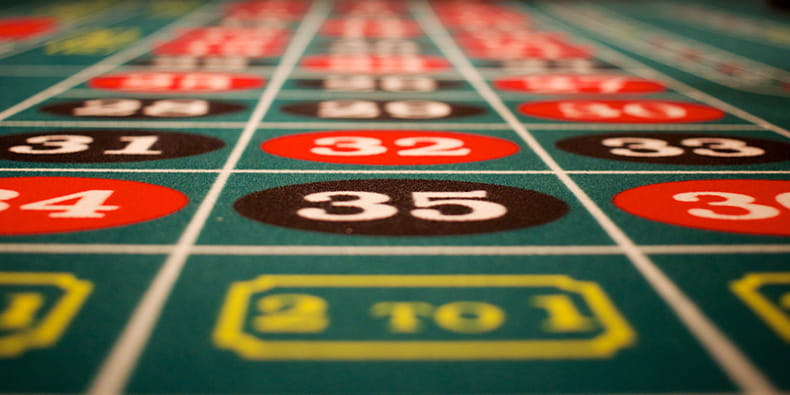 Saskatchewan is one of the many states across Canada where you can find great land-based casinos. Don't hesitate to plan your trip to this destination as Saskatchewan's gambling facilities are working in full force. One of them is the notorious Dakota Dunes Casino, to which this blog is dedicated.
The Dakota Dunes Casino was founded in 2007 and is now the largest Indian casino operating in Saskatchewan. Located on a hilltop, the casino measures approximately 80,000 square feet and offers a great view over the South Saskatchewan River Valley Basin. The Dakota Dunes Casino hours of operation are between 10 a.m. and 4 a.m. daily.
| | |
| --- | --- |
| 🏢 Foundation | 2007 |
| 🗺️ Location | 204 Dakota Dunes Way, Whitecap, SK S7K 2L2 |
| ☎️ Phone Number | (306)-667-6400 |
| 🕙 Opening Hours | 10 a.m. to 4 a.m. |
| 🎲 Games | Slots, Roulette, Blackjack, Baccarat, Poker, Tre' Card Stud |
| 🍴 Restaurant | Yes |
| 🍸 Bar | Yes |
| 📅 Events | Yes |
| ℹ️ Offical Website | https://www.dakotadunescasino.com/ |
Dakota Dunes Casino near Saskatoon is a great choice if you are looking for top-notch entertainment, as it offers thrilling games, delicious meals, and friendly customer service. Players can choose from over 620 slots and 18 exciting table games. What is more, the casino offers an electronic table game system called The Circuit. It allows gamblers to play fun electronic table games.
Playing at Dakota Dunes Casino is safe as all games and promotions are regulated by the Saskatchewan Liquor and Gaming Authority (SLGA). The latter is a non-profit organization that acts as a governing body for all casinos in Saskatchewan. SLGA operates in accordance with the Canadian gambling laws.
Dakota Dunes Casino Restaurant – Variety of Dining Options
You won't find a Dakota Dunes Casino buffet, rather, you will stumble upon something much better. If you are looking for the Dakota Dunes Casino restaurant, you will be surprised to find out that there are four dining options that you can choose from. Whether you are in the mood for a sit-down meal or just want to grab something quick in between games, you are covered. Look at the list below and pick your favourite spot, or
🍽️ Arrowhead Grill Restaurant – Steak, Burgers & Salads
🍗 Charley Biggs' – Chicken & Sides
🌭 Deli & Bar – Breakfast, Burgers, Fish & Chips, Sandwiches
🍩Tim Horton's – Coffee, Tea, Doughnuts
Dakota Dunes Casino Entertainment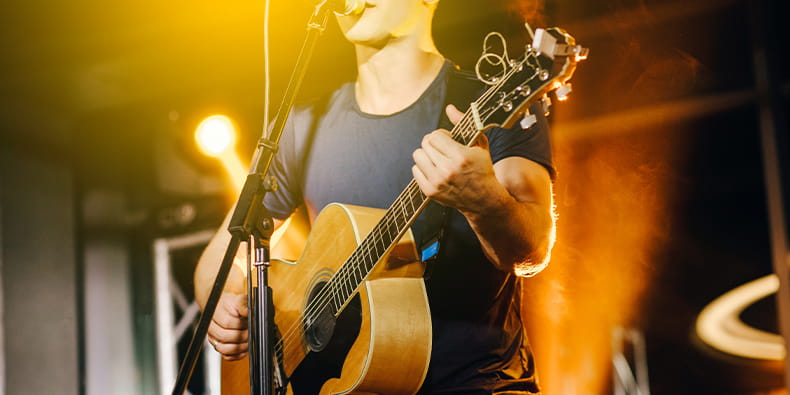 Dakota Dunes Casino offers more than a gambling experience. Here, you can also enjoy various live performances and concerts as part of the entertainment offers. Purchase tickets for some of the upcoming shows and enjoy live performances of your favourite artists. A fun night is just what you need to end a day of gambling in the casino.
If you are looking for more gambling options while in the province, you might want to try out some of the best online casinos in Saskatchewan for 2023. Access your favourite games just one click away from your computer, phone or tablet.
Dakota Dunes Golf Links – Premium Course
Dakota Dunes Golf Links operates since 2004. The spacious golf course is laid throughout natural sand dune formations which is also how it got its name. Golfers will be pleased to play here because of the beauty of the prairie sky and the green vast fields of the golf course. Take your time to try out any or all of the 18 holes.
| | |
| --- | --- |
| 🏢 Foundation | 2004 |
| 🗺️ Location | 202 Dakota Dunes Way, Whitecap, SK S7K 2L2 |
| ☎️ Phone Number | (306)-664-4653 |
| 🏌️‍ Golf Course | 18 holes |
| 🏆 Tournaments | Yes |
| 🍴 Restaurant | Yes |
| 🛍️ Retail Space | Yes |
| ℹ️ Offical Website | http://www.dakotadunes.ca/ |
If you are tired after and want to grab a bite, then head to the Dakota Dunes Dining. The on-site restaurant offers delicious dishes like the popular Bison Burger and Bannock. Relax with a cold beverage in hand on the new Clubhouse's spacious outdoor patio. If you want to take part in one of the tournaments or purchase the latest golf product, head to the Pro Shop.
Dakota Dunes Casino Conclusion
After carefully exploring all the Dakota Dunes venues we must say that we are really impressed with the quality of the services and the good job that the Whitecap Dakota First Nation has done. Whether you are coming here for a vacation, the gambling experience or on a business trip, you will not leave disappointed. Beautifully decorated hotel rooms, great dining options, and exciting gambling experiences are only a few of the things providing a superior atmosphere compared with the best Canadian casino sites.
If you liked the Dakota Dunes Casino and are keen on exploring other resorts and casinos in Canada, another great stop would be the River Cree Casino.This exciting resort will deliver a unique experience for you and your family.
Frequently Asked Questions
We have tried to cover the most important information in the FAQ section below. Make sure to use the quick links if you want to jump back to a paragraph and read more about the information that you are looking for.
[ad_2]

Source link