[ad_1]

Posted on: July 21, 2023, 08:02h. 
Last updated on: July 21, 2023, 08:02h.
The last mafia capo in Italy, alleged Cosa Nostra boss Matteo Messina Denaro, continues to make headlines. This time, however, it's not about the man responsible for illegal gambling, murder and drug trafficking. Instead, it's about a local politician and a police officer who are said to have tried to sell top-secret documents about him.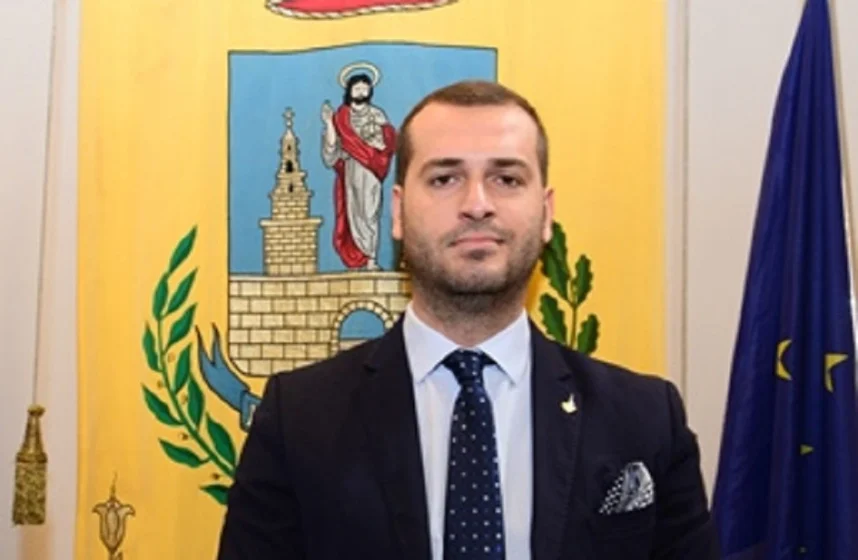 Palermo's anti-mafia police arrested Giorgio Randazzo, the Municipal Councilor of Mazara del Vallo, Sicily,  and police officer Luigi Pirollo on Thursday. As part of the continuing investigation, Fabrizio Corona, referred to in Italian media as the "king of the paparazzi," could be arrested, as well.
Randazzo and Pirollo allegedly tried to sell confidential material relating to the capture of Denaro to Corona. The capo, whose life sentence for the murders of prosecutors Giovanni Falcone and Paolo Borsellino was upheld by an appeals court on Wednesday, was arrested this past January after more than 30 years in hiding.
Anti-mafiosos Become Gangsters
Randazzo and Pirollo allegedly planned to sell a series of top-secret files relating to the arrest of Denaro to the highest bidder for tens of thousands of euros. To do so, they turned to Corona as a potential buyer for the 768 files they had downloaded.
Corona then allegedly forwarded the files to a friend, said to be the head of the Italian online magazine Mow, Moreno Pisto. The magazine describes itself as "provocative" and "unsettling."
Pirollo, who reportedly stole the documents from a Carabinieri server, faces charges of improper access to a government computer system and breach of official secrecy. Randazzo, so far, is looking at an accusation of receiving stolen goods and trading government secrets.
The Carabinieri arrested Randazzo and Pirollo under orders of the Palermo public prosecutor on Thursday. They're now under house arrest. Corona is still waiting to learn what will happen to him, although he faces, at a minimum, charges of receiving stolen goods.
Corona Shoots Himself In The Foot
After the capture of the fugitive boss, Corona had taken possession of a series of audio conversations between the capo and some people he met at a clinic while undergoing chemotherapy. It was during his stay at the clinic that police arrested Denaro. When Corona revealed that he had copies of the conversations, investigators realized that there had been a leak.
That led to a judge approving a request by investigators to put a wiretap on Corona's phone to try to ascertain the source of the leak. Eventually, his dealings with Randazzo and Pirollo were caught on the recordings, although this was a lucky byproduct of the taps.
The investigators also received a hand from Pisto. The Spanish media outlet EFE reported that he approached police with details of the stolen documents after Corona contacted him.
Permanent New Home for Denaro
Authorities nabbed Denaro in mid-January at a cancer hospital in Palermo, Italy, after evading authorities for 30 years. Presently, he resides in L'Aquila prison, where he has tried to appeal his arrest and incarceration. So far, he's failed.
Denaro had his life sentence affirmed by the Caltanissetta Court of Appeal on Wednesday. He is said to be behind multiple homicides, including the 1992 bombing that claimed the lives of anti-Mafia advocates Falcone and Borsellino.
The court's ruling coincided with the 31st anniversary of a bombing in Palermo that took the lives of Borsellino and five of his security guards lost their lives. In addition to the murder of Falcone and Borsellino, Denaro was found guilty of the murder of the 12-year-old son of a fellow mafioso who turned against the mob. The boy had been strangled and dissolved in acid in 1996.
In addition to the assassinations, Denaro was also into maiming and injuring. In his trial, he was found guilty of various bombings of art and religious sites in cities across Italy that injured more than 40 people and killed 10.
[ad_2]

Source link